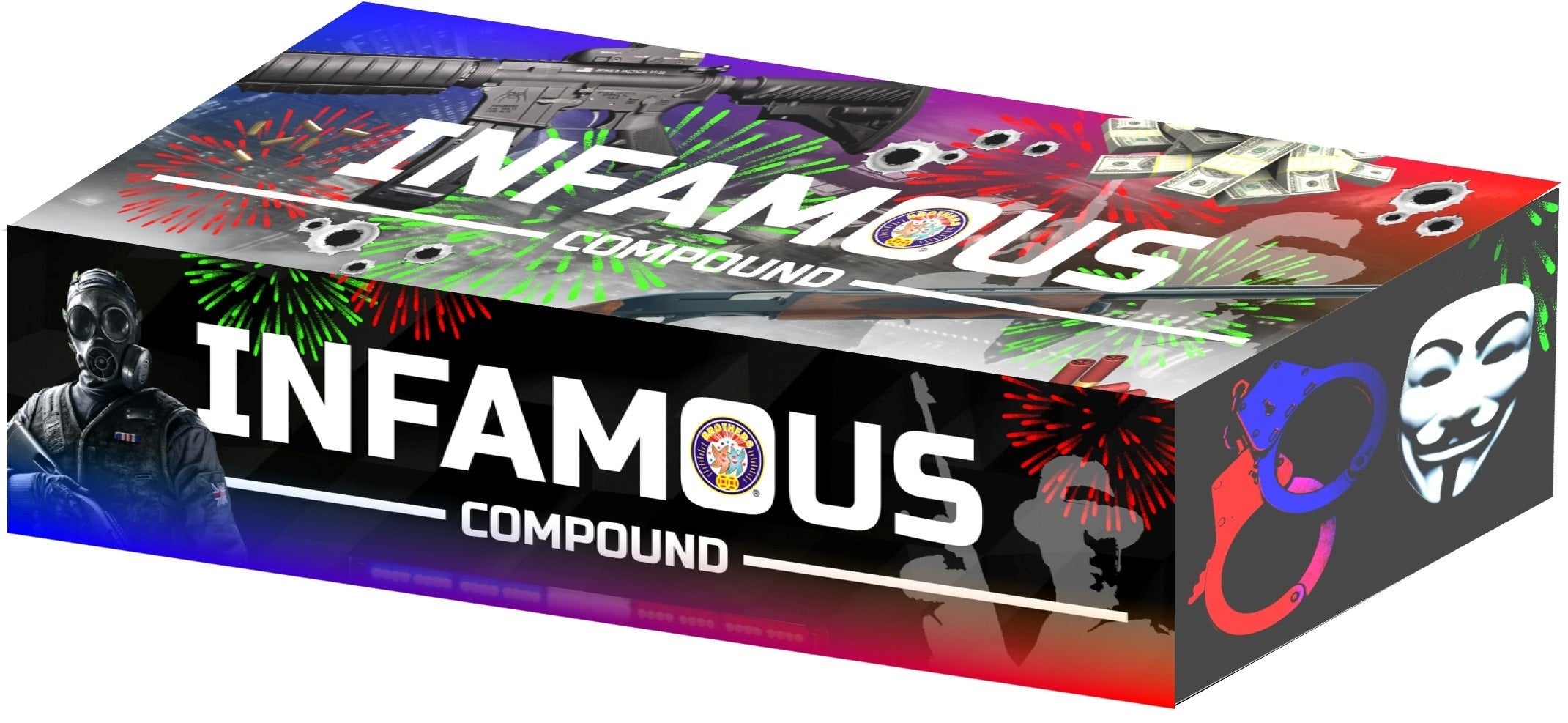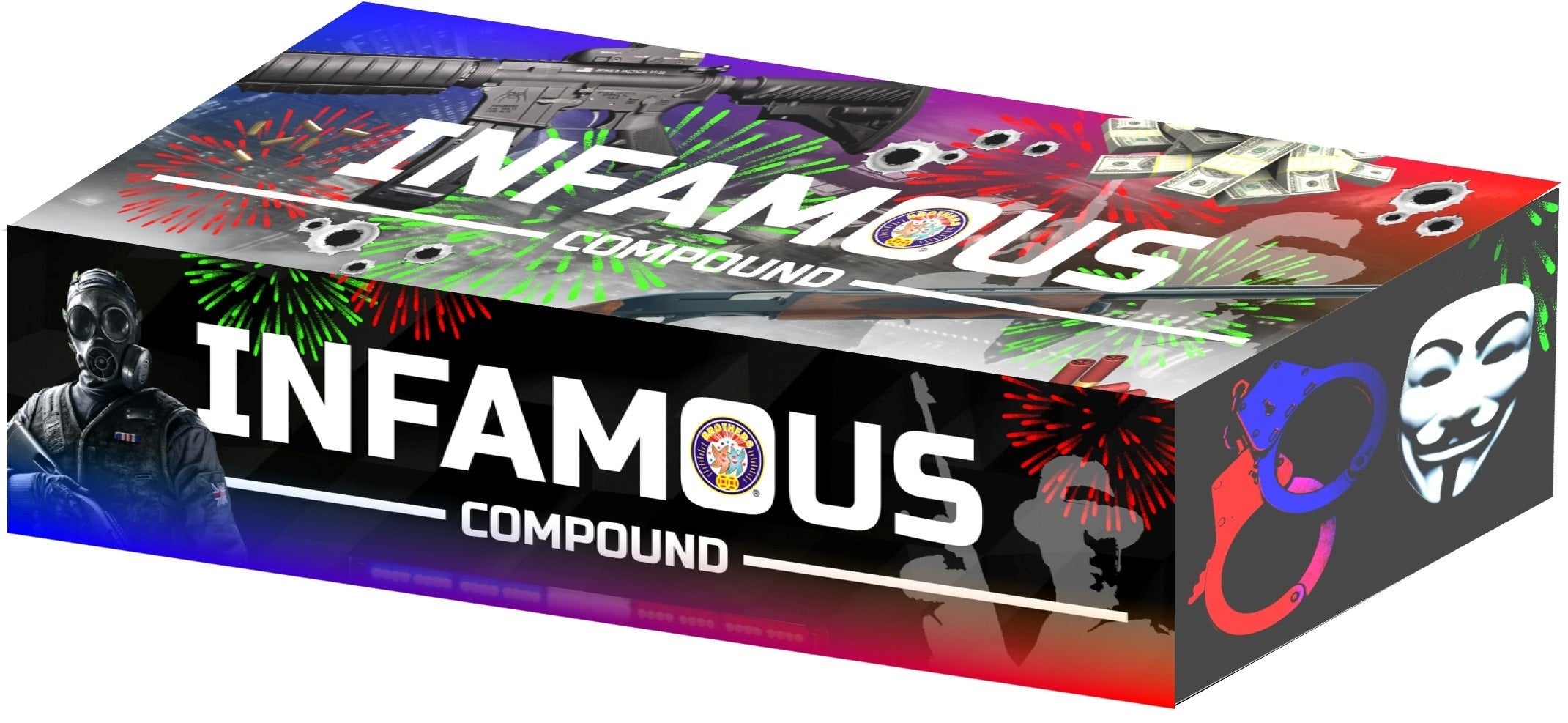 Infamous
£349.99
In a world of fireworks, 'Infamous' stands apart as an audacious rebel. It defies convention and ignites the sky with a level of excitement that's truly legendary. The name alone hints at the adventure that's about to unfold, promising a display that's anything but ordinary.
As the performance reaches its peak, 'Infamous' reveals its grand finale, a breathtaking crescendo of light and sound that rivals the grandest of celebrations. The sky becomes a canvas of pure magic, as massive bursts of radiant brilliance fill the darkness and take your breath away.
And just when you think it's over, 'Infamous' has one final surprise in store. A shower of golden trails cascades down, leaving you in awe of the experience you've just witnessed. It's a final touch that will leave you talking about 'Infamous' long after the show has ended.
Just have a look below...
Product Video
We're proud to present:
Infamous
In Action!

Frequently Bought Together
Collection during store opening hours only!
And have them delivered to your door
The best experience where we advise you how to make your night perfect!!