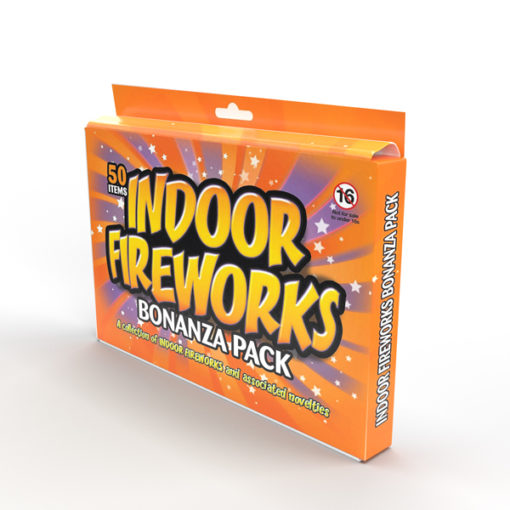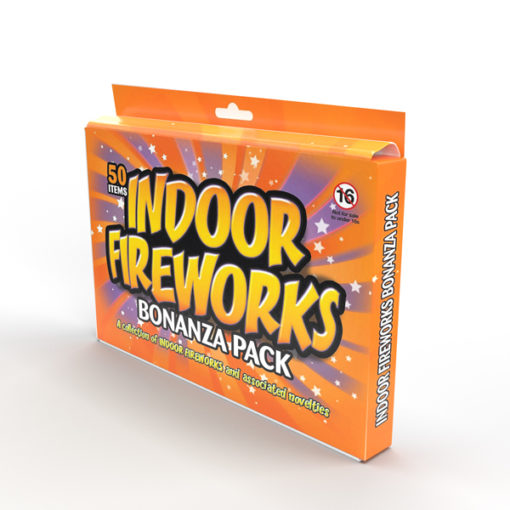 Indoor Fireworks Bonaza Pack
£17.99
50 PIECES
SNAKES ALIVE 4 pieces
BLAZING BENGALS 4 pieces
SIZZLING STROBES 3 pieces
ICE FOUNTAINS 2 pieces
DISCO INFERNO 3 pieces
FLASH HARRY 3 pieces
BANG BANG FUN SNAPS 25 pieces
INDOOR SPARKLERS 6 pieces
Complete instructions on how to light each of the Indoor Fireworks are also included!
Product Video
We're proud to present:
Indoor Fireworks Bonaza Pack
In Action!

Frequently Bought Together
Collection during store opening hours only!
And have them delivered to your door
The best experience where we advise you how to make your night perfect!!