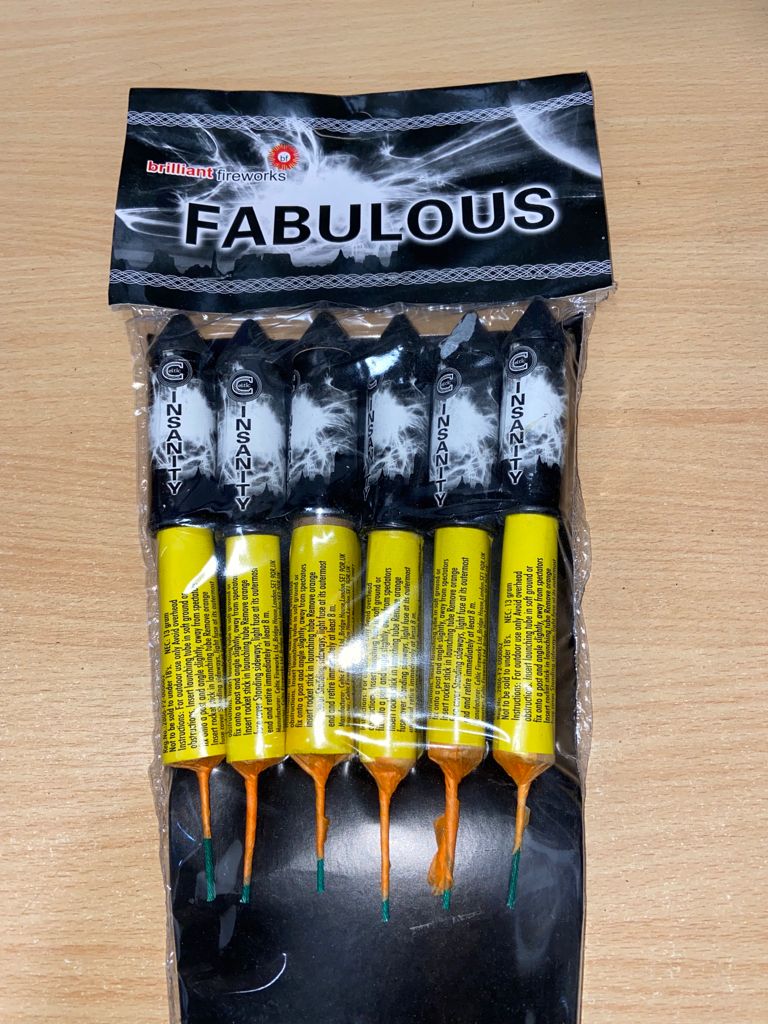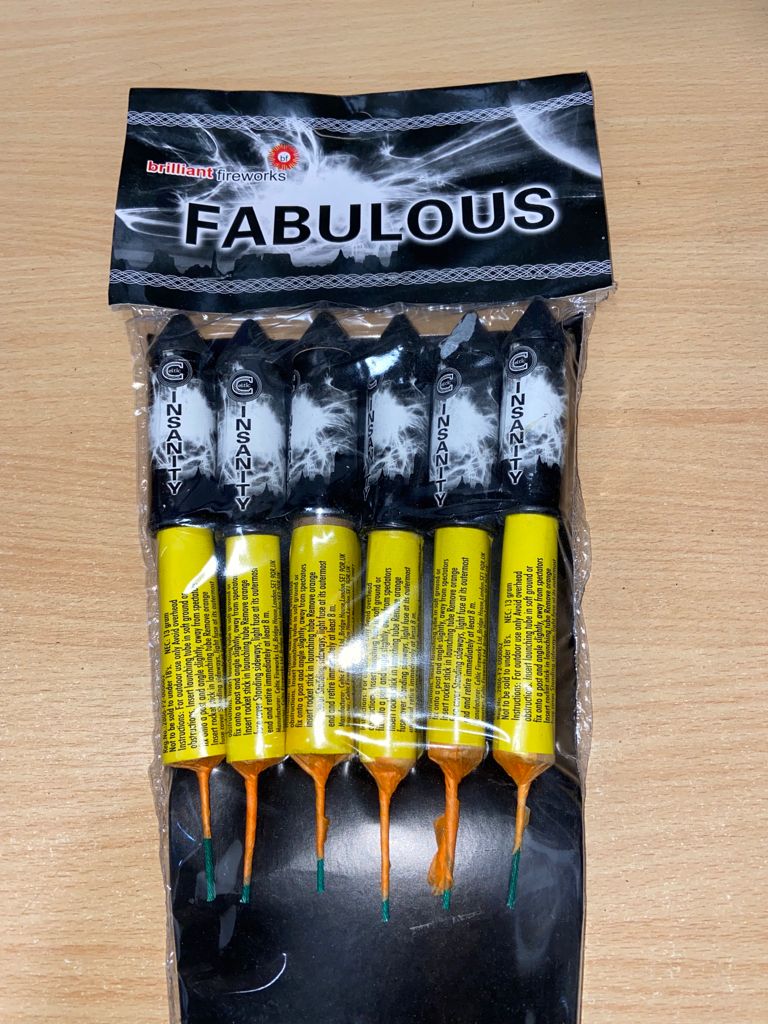 Fabulous Pack of 6
£14.99
Six rockets with a different effect including green star to red glitter, red star to gold willow and red star to silver glitter.
Product Video
We're proud to present:
Fabulous Pack of 6
In Action!

Frequently Bought Together
Collection during store opening hours only!
And have them delivered to your door
The best experience where we advise you how to make your night perfect!!